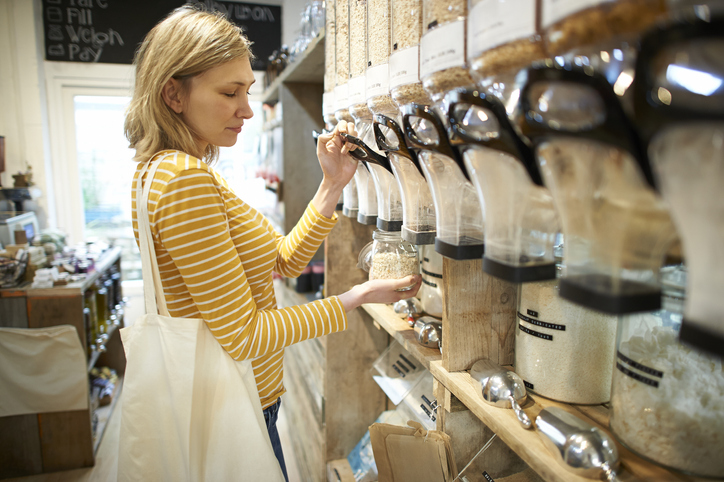 What Do Ethical Consumers Want?
Earth Day raised awareness about the state of our planet and what we can do to help it, making sustainability a priority for many people. The advertising and business press provided some insightful reports on people's attitudes and behaviours toward being more sustainable.
Below is a collection of our favourite learnings, along with links to the actual reports.
Adoption of sustainable lifestyles is on the rise.
Deloitte's sustainable lifestyle report shows that people are embracing sustainable behaviours in many aspects of their lives. While recycling and reducing food waste are the most popular behaviours, limiting single-use plastic, reducing the amount of new product purchases, and reducing meat and animal products are the fastest-growing habits. Deloitte also looked at what is important to people when buying brands and products.
They found that people consider the following sustainable and ethical values most important when choosing brands/products:
Producing sustainable packaging and products
Reducing waste in the manufacturing process
Committing to ethical working practices
Reducing carbon footprint
Respect for human rights
Sustainability-marketed products occupy 17% of the consumer-packaged goods market and are growing faster than non-sustainability marketed products.
NYU Stern's Sustainable Market Share Index found that sustainability-marketed products grew 2.7x faster than products not marketed as sustainable. These products also command an average 28% price premium, which shows that many people are willing to pay more for a product that is kinder to the planet. Brands are reacting to this demand by producing more sustainable products; 1 in every 2 new products that were introduced to the CPG market in 2021 communicated a sustainable benefit.
People want both sustainability and affordability.
We are in the midst of a cost-of-living crisis that is affecting everyone in different ways. You would be forgiven for thinking that people abandon sustainable living habits during challenging economic times, but Capgemini's Today's Consumer report shows that isn't always the case. The study found that people are still very much committed to being more sustainable but are trying to balance that ambition with their financial reality. 54% of consumers value affordability over sustainability, meaning that 46% feel the opposite. Capgemini advised brands to lead with purpose to manage the growing tension between affordability and sustainability, recommending tactics such as value-led loyalty schemes and re-evaluating the price of sustainable products.
Utilities, food and travel are the sectors where people are looking to be more sustainable with their spending.
PDI Technologies' Business of Sustainability Index report outlined utilities, food and restaurants, fuel stations, and hotels as the top categories where people are most likely to make sustainable purchase choices. They also found that loyalty/rewards schemes would drive adoption of sustainable products.
Consumers do not understand some of the newer sustainability terms and want brands to use clear language.
Economists, sustainability advocates and brands are increasingly using terms like "circular economy," "regenerative agriculture," and "carbon neutral" in sustainability communications. The National Retail Federation's study shows that few people understand these terms; 11% are familiar with "circular economy," 13% with "regenerative agriculture," and 34% with "carbon neutral." They encourage using more familiar and simple terms such as "recyclability," which are understood by a significantly larger proportion of society.
Certifications matter more than ever, and brands should use them.
BCorp, Fairtrade, Planet Mark, and other independent certifications act as kitemarks of sustainable and ethical practices. The Shelton Group's research shows that these marks influence product purchase and build trust in brands, with 87% of people saying certifications are important when purchasing products. Such certifications can act as shortcuts for people to choose a brand and have confidence that it is ethical.  Brands that have such certifications should ensure these marks play a prominent role in their advertising and packaging.